About The Show
💯👋
Calling everyone who is on a journey to rewrite their own story. Hi, I am Michele Simms, and this is The Beauty in the Mess Podcast. Do you feel like others (or yourself) have boxed you into a specific role, but you know that is not who you truly are? We are about to change that. On this show, you can expect to hear honest and engaging conversations every week from myself and some guests along the way. You will learn how to start looking for the meaning in events that have occurred in your life, recognize the lessons, and realize how it has all come together to create the person that you are. As Tony Robbins says, "Life is happening for you, not to you." And once you start to focus on finding and enjoying the treasures life has to offer, even in some of the darkest and most vulnerable situations, you can start making a mindset shift.
As we all know, life gets messy. As humans we tend to focus on the negative. It's just a survival mechanism. However, remember, many times your biggest struggles will hold your most precious gifts, such as connection, trust, gratitude, forgiveness, unconditional love, and so many more. There will be occasions where it may take a lot of digging, but as you learn to focus on the gifts, the shift in mindset will lead you on a path of personal growth by taking action. And why is that important? Because it's time to give yourself permission to reclaim who you are and who you are meant to be! You get to decide how you are going to show up in this life.
So if you have been craving change, a sense of belonging, community, and some great conversation, then you have come to the right place. Let's take this journey together.
Who knows what else we may uncover along the way?
Your Host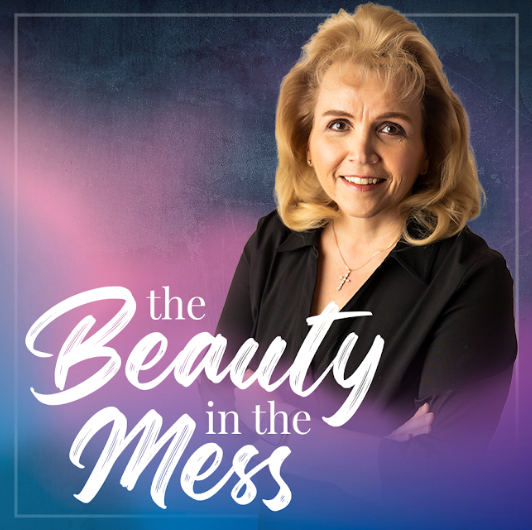 Michele Simms
Michele is a podcast host, wife, and mom. She is new to the podcasting scene. She felt called to help others through sharing what she has experienced in life and what she has learned from others as well. She knows that there are gifts hidden in every situation life has to offer. You just have to find them. Her calling led to the birth of The Beauty in the Mess. This is her beautiful mess in action.